WHY CHOOSE BLAZE® & BLAZE PRO®?
Our insect control products are proudly made in Canada and are specially formulated to treat insect problems quickly and effectively.
For infestations of crawling and flying insects.
Function as contact and residual pest killer
Additional features of our products include:
Bag on Valve technology
360 continuous spray
Ability to reach difficult areas cracks and crevices
Cleaner and more environmentally friendly
Uses power of air –no chemical propellants
100% emptying of can-no waste
GET PROFESSIONAL STRENGTH PRODUCTS TO
QUICKLY CONTROL UNWANTED CRITTERS.
Blaze Pro insect control products are specially formulated to treat insect problems quickly and effectively. For mild and severe infestations of crawling or flying insects, Blaze Pro Insecticides will solve your insect problem by killing on contact with further residual killing action.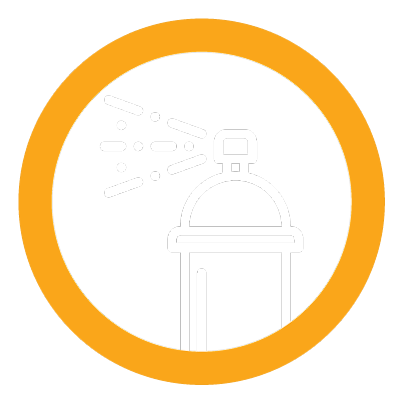 BLAZE PRO® INSECT AND ANIMAL CONTROL PRODUCTS
As much as we love our homes, we often have to deal with unwanted visitors in the form of bugs, insects and wild animals. Not only can they be annoying, but they can also carry diseases and cause damage to our property. So, if you're dealing with pesky bugs in and around your home, consider using Blaze Pro® to keep them at bay.
TAKE CONTROL AND END YOUR INSECT ISSUES
QUICKLY AND EASILY WITH ONLY ONE USE.
can be used against a variety of insects, both indoors and outdoors. Spray home defense around door and windows, along baseboards and behind appliances. It also works great in garages and basements – basically any major entry point, even your dryer exhaust.
KEEP THE BUGS OUT
Use any of indoor or outdoor to eliminate insect and animals from loitering around your house. For indoor use, you can spray down countertops, furniture, curtains and blinds and hard-to-reach areas of the home where insects are often present. For outdoor use, you can spray around all of your entrances and windows where critters like to enter or penetrate.
OUR NEWSLETTER
Sign up for our email newsletter to receive
promotions and learn about our latest product
launches.